Manufacturing Execution System for improving the reliability of vehicle control systems.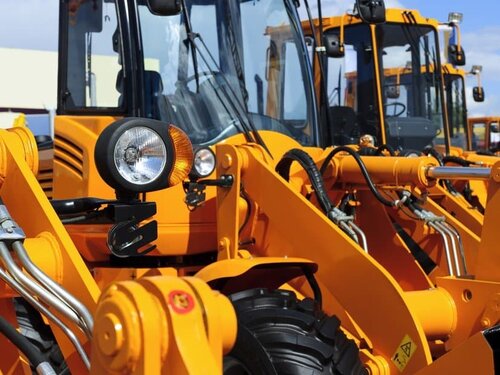 Key Results
Improved Product Quality.
Business Growth with Global Manufacturers.
Improved Productivity.
Improved Data-Driven Decision Making.
Full traceability of components and manufacturing processes.
The Challenge
Husco International is a global manufacturer of control systems for off-highway vehicles and they are technical and quality leaders in their field. They have made substantial investments in several advanced manufacturing and business systems. These investments have paid dividends in providing industry-leading customer service and reliability. It has also helped Husco to demonstrate their commitment to excellence and drive a zero defects culture within their organisation.
Husco decided to improve their manufacturing functions with connected production lines. They wanted to achieve a zero defects manufacturing process, by connecting complex manufacturing processes together. This helps to ensure that the correct components and processes are used at each stage of manufacturing. It also prevents manufacturing mistakes and defects from progressing along the production line. Consequently, Husco has been able to:
Implement Zero Defects Culture.
Offer additional data products and benefits to customers.
Differentiate from competitors.
The Solution
Husco looked to Metis Automation, existing supplier of test and automation systems, to help to solve this challenge using our Manufacturing Execution System, Tascus. We customised Tascus for Husco's mix of manual and automated manufacturing processes. It connects to manufacturing processes, controls the production flow and stores traceable production data results in a database. Now, when an order for a part reaches a production line and the operator scans the production order, a series of software checks and controlled processes begin, which guide the part through the production line. At each stage of the manufacturing process, Tascus also communicates with automated machinery to select the correct process parameters. It then performs a check at the end of each stage to ensure that the manufacturing process was completed successfully.
Husco has a wide mix of manufacturing processes and quality checks, so, we have developed Tascus to connect and control their manufacturing processes with:
Manual operations using sensors and actuators
PLC's
Smart Cameras
Barcode Scanners
Smart Tools.
Results
As a result, there has been an increase in product quality and an increased ability to manufacture small batches of unique components.
Since implementing manufacturing connected production lines, Husco has seen reductions in product defects and are making excellent progress towards their goal of zero defects manufacturing culture.